The 2015 International Film Expo was held on 26-28 June at the SMX Convention Center.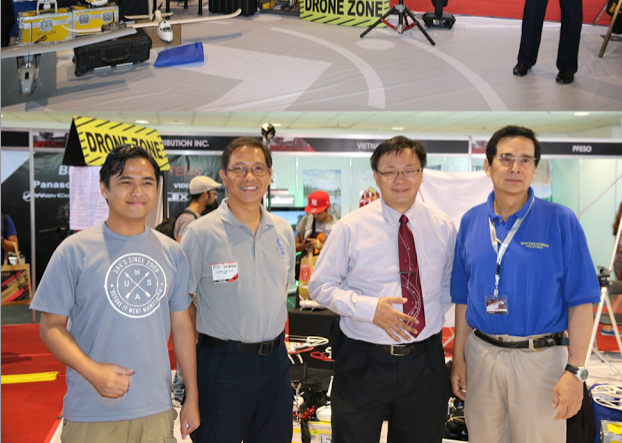 Glenn Enriquez talks about the use of drones at IRRI (top);
From L-R (bottom), Teejay Teodoro (Unmanned Systems Consulting), Glenn Enriquez (IRRI), Ramson Velez (RC VictoryWorld) and Oli Laperal (RS Video and Film Productions), drone zone coordinator, 2015 International Film Expo.
Link to IRRI article by Sophie Anderson.
http://news.irri.org/2015/07/philippines-irris-science-and-security.html
*Any publicly posted video or photographic materials taken by the drones can be used freely under a creative commons license, which includes attribution to IRRI.